CSC Spring compressor
---
---
CSC
Accessories
Product presentation video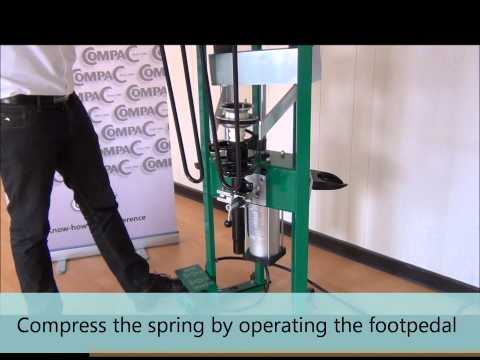 INSTRUCTION MANUAL
SPARE PARTS
CSC
1
2
3
4
5
1

Enough power to compress strong springs on vehicles like Ducato, Jumper and Boxer.

2

"Universal" swivel jaws that fit all springs. Max. distance between jaws and spring holder up to 390 mm.

3

Moveable arms for universal jaws ensure a precise and vertical pressure.

4

Safety lock fixate the adjustable arms.

5

Long stroke of 330 mm.